Real Estate Can Be a Tricky Business.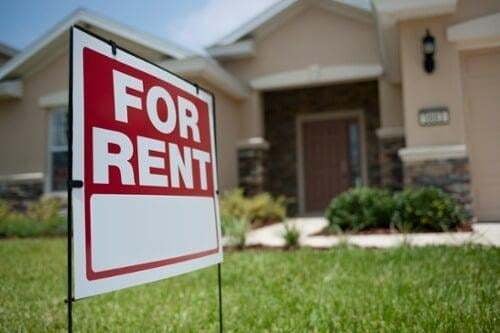 Real estate is a tricky business with a lot of ins and outs that can be difficult to navigate. Getting informed is the key to battling information overload and fatigue. We wanted to know more about what first-time investors should consider when looking for properties to put money into.

I want to share some information and tips I have learned through the years working in the real estate industry, consider this advice if you're in the market for your first property investment.

All too often, I see first-time real estate investors speculating on a home or condo with an eye toward a price appreciation. My advice is for a first investment property to be one that generates cash flow.
2. Don't Over-Improve Your First Flip
Investors need to reexamine the "Why?" of their first investment. Who is your target demographic and what are their limitations? If you are improving for the purpose of renting, choose a simpler and replaceable finish. If you are buying to resell, look at what is working best in the neighborhood where you sell and use it as a guide.
Take your best three available deals and compare them. Be realistic in costs, your expected return and holding time frame. If there are existing leases on the property, read each one and make sure there are no requirements for the landlord to reinvest down the road or other obligations.
Take your time and really understand the market. You don't have to buy near your location, but you do need a trusted advisor that is local. Be careful, and don't blindly trust the numbers.
Always establish the amount of money that you are willing to pay before looking and deciding on the best place to buy. Sticking to a budget is key for an investment, and it can be easy to get carried away with emotional or aesthetic attachments when looking at homes or picking out details for the renovations. If possible, when choosing an investment, select somewhere near where you live so that you can easily keep an eye out and work on the property. You will also be very in tune with what is happening in the neighborhood and local property trends.

Do it, but be prepared for the unforeseen costs involved. Rehab or not, there will always be upkeep on the property; city, and possibly county, taxes (with the occasional re-assessment); capital gains taxes; etc. Be prepared for what you are getting into.
7. Carefully Screen Tenants
Your property will only be as successful as the rent-paying tenants who sign the lease. To find a qualified tenant utilize tenant screening resources. A credit report gives you a look into a renter's bill-paying habits, a criminal report sheds light on a renter's rule-abiding behavior and an eviction history report show if a renter has a court record of an eviction. Don't cut corners here!
If you go buy-and-hold, make sure you're properly forecasting all the costs of managing a property. Many first-timers only check that the rent will cover their mortgage. Don't forget about vacancy and maintenance costs. You'll also spend 200+ hours per year managing the home, so consider hiring a technology-enabled property manager if you value your time at anything more than minimum wage.
9. Know Your Exit Strategy
Are you looking to hold the property and rent it for positive cash flow, or are you seeking to fix and flip for a quick profit? If renting, understand the rental market. If flipping, check your rehab estimates and your after repair value (ARV). Can you still profit if costs are higher or the sales price is not the full ARV, if you need to drop the price for the property to sell?
My best advice to first-time real estate investors is to start small. Make sure the mortgage payment is one that you could pay on your own in the event that a tenant stops paying rent. Find a property that is easy to manage and has low operating costs.
Real Estate investing is exciting, challenging, and highly rewarding, but it also takes a lot of work. Call Mike to discuss your plans for investing and how SFI Loans can help you on your next project.