What is SFI Loans and why are we here?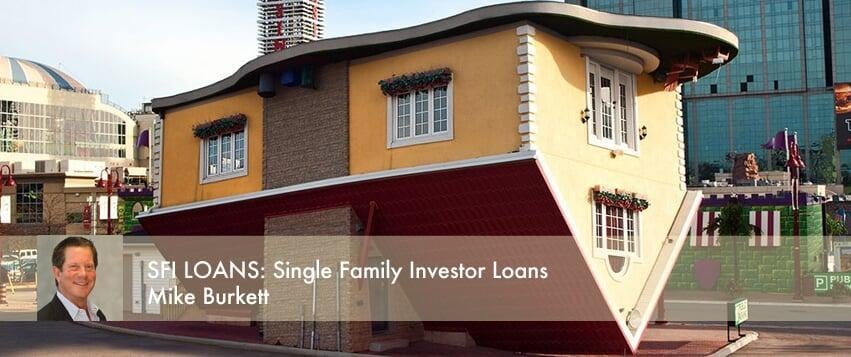 We're excited to have this space to share ideas, give information, and answer any questions you may have.
While our primary function is working with single-family real estate investors, from time to time, we'll have useful information and handy tips related to rehabbing homes, specialized services, and even just general things to expect throughout the process.
Why Listen to Us?
SFI stands for Single Family Investor and was created with investors in mind.
After two decades of working with homeowners, commercial investors, and single family investors, I saw the need for personalized attention and opportunities to learn within the industry. Through this, the opportunity to create SFI Loans was born and thus a space for single-family real estate investors.
To be successful, you need money, guidance, and knowledge about all parts of the process. SFI Loans can help with all of that!
My Background
I studied engineering and received a degree in Civil Engineering from SMU and a Masters in Finance from UT Dallas. I spent much of my early career working as a construction engineer, home builder, and construction estimator.
I have been providing mortgage loans for commercial investors, residential investors, and homeownerssince 1997 when I started as a mortgage analyst for Goldman Sachs Commercial Mortgage.
I gained additional valuable experience within commercial and residential real estate working for both Credit Suisse/First Boston and JP Morgan. My clients were mortgage bankers across the country and I worked tirelessly to develop those relationships and build a mutual trust as their lender of first choice. I understand the risks that investors take and the important part a lender plays in being at the closing table with a loan at the terms and amounts promised.
For the past two years, I managed and built 3L Finance, one of the 2020REI companies here in Dallas. At 3L Finance, we had a national focus on providing mortgage products for single family investors that were either acquiring, rehabbing, and flipping houses or investors building portfolios of rental properties.
My goal is to use all my years of experience and connections to help you find the best solutions for your needs.
What to Expect
Periodically I'll be posting blogs related to the lending process and loan products as well as various specialty areas relevant to rehabbing homes and real estate. As this is a resource for you, I'd love to hear any feedback! If there are topics you want me to cover or broad questions you'd like to be explained, let me know in the comments!
I am never more than a phone call away to answer any of your questions or help you with any of your loan needs. Please do not hesitate to pick up the phone or send me an email.
Mike Burkett
President, SFI LOANS, LLC
SINGLE FAMILY INVESTOR LOANS
M 214.912.4531
E Mike@SFILoans.com