Thanks to the Real Estate Center at Texas A&M University
The following information is provided by The Real Estate Center at Texas A&M University. All links contained in this blog will redirect you to their website www.recenter.tamu.edu
Toto we are not in Kansas anymore.
When we moved to Dallas in 1970, the US population was 203,000,000 today it is 325,000,000. 60% increase. There were 11,000,000 living in Texas in 1970. Today there are 28,000,000. There were 2,400,000 in the DFW area. Today, there are 7,400,000. That's a 150% increase statewide and a 208% increase in the DFW area. Compare that to most northern states where population increases are in the low double digits. Where is everybody moving? South and west. Think California, Arizona, Texas, Georgia, and Florida. It is nearly awe inspiring.

I look around and think about what is here now that wasn't when we moved here. It's a lot! McKinney Avenue is now Uptown, where you can walk across a grass covered park built over a freeway that connects a booming arts district. Northpark Mall is bigger than ever. Not so much for Valley View, Prestonwood, Richardson, and many other indoor malls.
The North Dallas Tollway ended at LBJ. It cost a quarter from downtown to LBJ. You had to throw the quarter into a coin basket at the toll booth. With practice, you could hit it going 10-15 MPH. The tollway now goes to US 380 and costs $5.50 with a tolltag. What used to be a two lane dusty farm to market road that led to Lake Dallas now takes you past Addison, Plano, and Frisco. Along with McKinney, Allen and the other northern suburbs, some of the fastest growing cities in the United States are in north Texas.
The Great Recession is behind us and the real estate business has had an amazing run over the past few years. What is ahead of us beyond the horizon? Read on.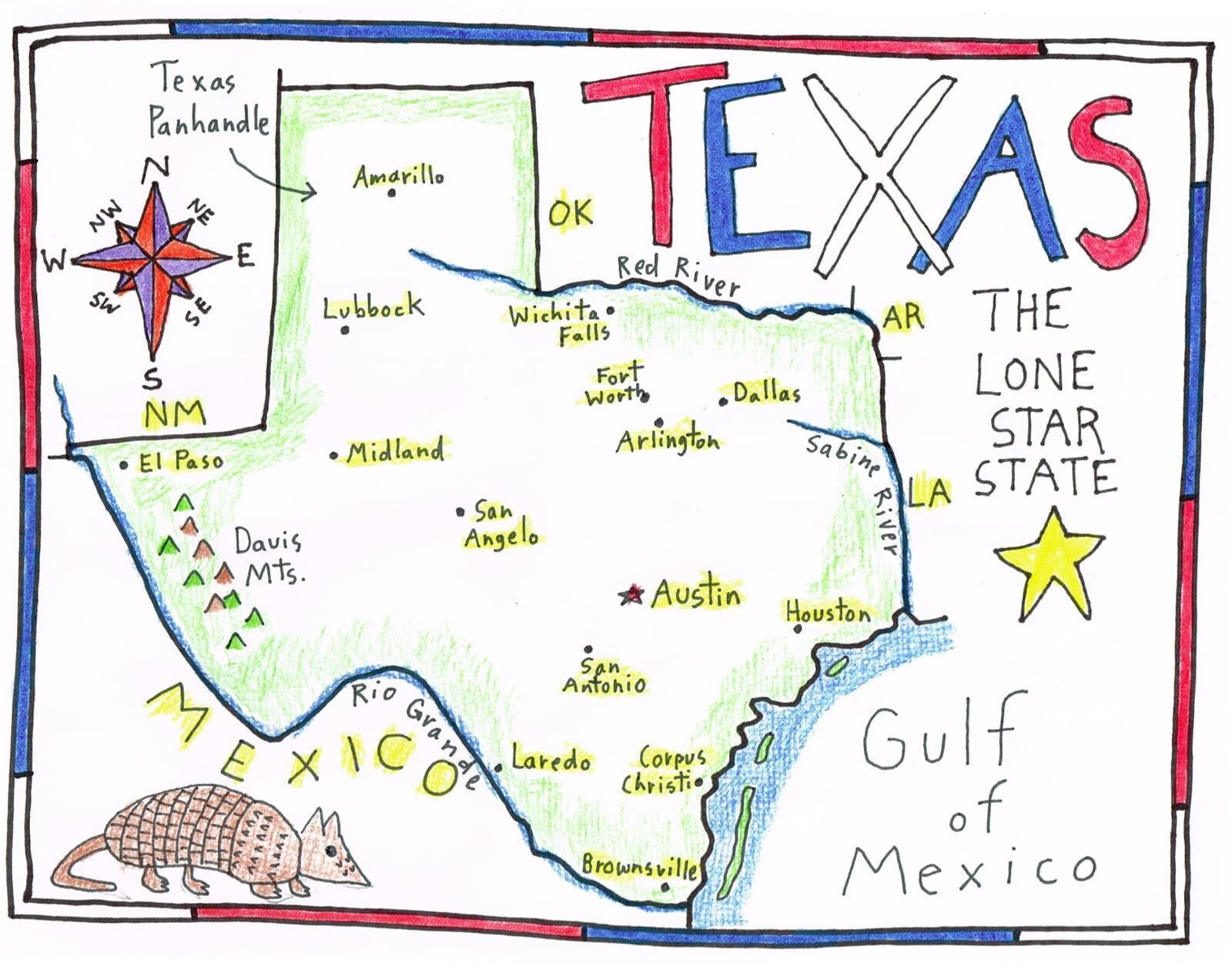 Outlook for the Texas Economy
Texas' economic expansion continued but with less momentum. Falling oil prices and signs of weakness in the European and Asian economies weighed on domestic activity. While growth is moderating, the outlook remained positive among a healthy labor market. Rising wages, lower inflation, and a slowdown in home-price appreciation boosted real purchasing power. The goods-producing sector calmed after substantial growth in 2018, but service providers picked up the slack. Texas trade continued to flourish as products shifted from China to other economic partners, but the ongoing dispute between the world's two largest economies could contribute to waning global activity. Political tension and gridlock in Washington added to the current state of uncertainty. Click here for more...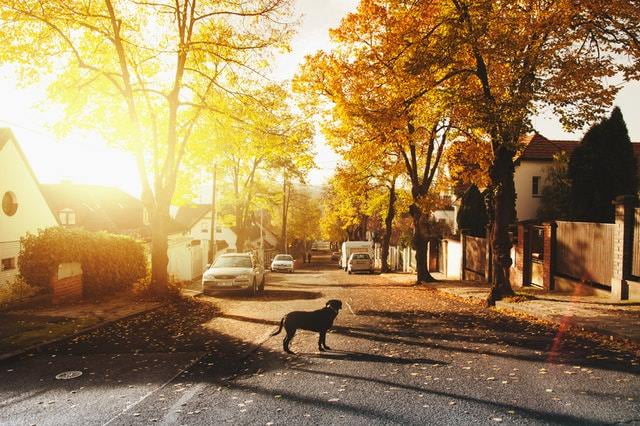 Texas Housing Insight
Texas housing sales kicked off the year with a 1.2 percent increase but remained on a flat trajectory. At the regional level, North Texas continued to adjust after several years of explosive growth, while the Central Texas expansion continued. Supply-side activity inched forward amid temperate weather and falling material costs. A break in mortgage rate increases provided some breathing room for prospective purchasers, but housing affordability remained a challenge across the state. Overall, the healthy labor market, population growth, and the economic expansion supported housing demand. Click here for more...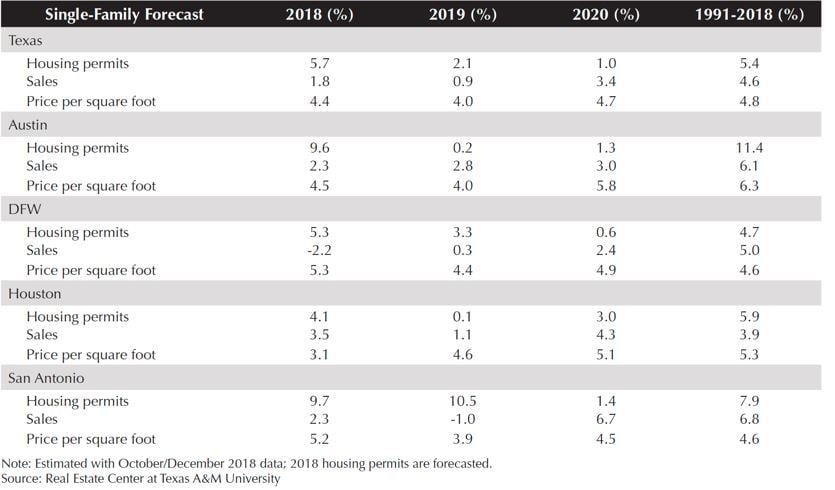 Texas Housing Market Reverts to 'Normal'
In 2019, single-family housing sales are projected to increase by only 1 percent after averaging 4.6 percent per year since 1991. Housing permits for new single-family residential units are expected to slow to a 2.1 percent increase from nearly 6 percent in 2018. Lot availability, labor shortages, higher interest rates, and the inability to build homes in the more affordable price ranges will constrain new-home construction. Click here for more...